General Data Protection Regulation (GDPR) Awareness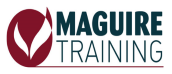 Course Overview
Aim: The General Data Protection Regulations (GDPR) will replace the current Data Protection Act in May 2018 enforcing data protection in the European Union. Maguire Training has designed a short course to walk you through the GDPR, what it could potentially mean to your organisation and the steps you can take towards company-wide compliance.
Here we examine the key principles of the GDPR and what you need to consider in order to be compliant. This course does not purport to be a legal document nor does it offer legal advice, it is designed to offer guidance only and is an introduction to what GDPR is helping to provide an insight and understanding into the key areas of education for all employees.
Additionally, as more information becomes available through the Information Commissioners Office (ICO) and other government departments you will find it necessary to update and acquaint yourself with any changes.
This course contains useful information and is an invaluable guide. It will also provide links to ICO guidance and to direction produced by the EU?s Article 29 Working Party. Those within the Working Party include personnel from the data protection authorities from each EU member state.
Learning Outcomes
By the end of this module you should be able to:
Explain why the GDPR is relevant and important
Display a knowledge of what is defined as personal data
Identify and explain the rights of individuals
Demonstrate a knowledge of potential penalties for breaches
Know what you can do to help create a culture of respect for data protection
Who Would Benefit
This programme will be useful for anyone in a data compliance team role or those wishing to understand more about the GDPR and gain an overview and insight into what is required and the changes being made.