GembaWalk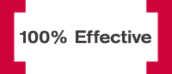 COURSE AT A GLANCE
Duration (to read the materials): 25 mins
Total Duration (to complete the course): 1 hour
Language: UK English
Voiceover: UK English
Format: Animation, interactivity, exercises
Exam: No
COURSE OVERVIEW
A Gemba Walk is used to identify issues in order to make a business better. It's a great way of finding areas in need of improvement. The Gema Walk is an activity that takes management to the front lines to look for waste and improvement opportunities.
LEARNING OBJECTIVES
Understand what a Gemba Walk is
Understand why you should conduct regular Gemba Walks
Understand the true benefits of a Gemba Walk
See who's doing Gemba Walks
Learn how to conduct a Gemba Walk
WHO SHOULD TAKE THIS COURSE?
This course is suitable for anyone as it can be applied in the workplace in any industry, as well as in the home.
REVIEWS