GDPR for Hospitality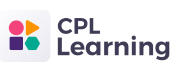 About the course
This course is aimed at anybody working within the hospitality industry who comes into contact with the personal details of guests, team members or suppliers.
It has been designed to provide an overview of the General Data Protection Regulation and re-emphasises the requirements of those working in hospitality under data protection law. This includes best practice tips to deal with common data processing scenarios learners may come across in both front of house and office roles.
You will be able to:
Identify what you need to achieve for compliance with GDPR and state the consequences of non-compliance
Recognise the different forms of 'Personal Identifiable Data' that you may process
Differentiate between the role of the 'Data Processor' and the 'Data Controller'
Establish the steps to ensure best ways of working in your daily role
Follow simple, operational tips on the practicalities of implementing GDPR in a hospitality operation
Assessment:
There is no formal assessment for this course.