GDPR - General Data Protection Regulation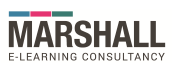 Introduction
GDPR – General Data Protection Regulation – is one of the biggest changes in Data Protection legislation for 20 years, and it comes into effect on 25 May 2018. Our new resource will help to get your organisation GDPR-ready.
Your learning outcomes
This 20-minute course will ensure your organisation is ready for the significant changes to data protection that GDPR brings. Our online resource will highlight key areas of change and the actions required to ensure your organisation is ready for this new regulation. Learners will gain a thorough understanding on all aspects of GDPR:
Key questions - why is the EU introducing GDPR and what impact does this have on the UK?
New principles? - the specific requirements under the new regulations
Key changes - what is the scope of GDPR? Consent, design by privacy and the role of Data Protection Officers explained
Potential penalties - failure to comply would result in penalties. Do you know the maximum fine?
Enhanced rights - discover the enhanced rights of 'data subjects'
Breach notifications - organisations must report data breaches within specific timeframes to specific guidelines
How to prepare - a useful checklist against the legal framework that all organisations must adopt in readiness for GDPR.