GDPR - Auditors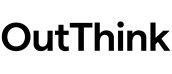 Course Overview
This module is aimed primarily at those who currently have a role in audit, assurance or compliance and need to understand how to assess your organisation's GDPR readiness. Similarly, this module would prove beneficial to those with accountability for project management of the GDPR implementation process. It will position the relevant individuals to start a self-assessment exercise of their own organisation, and ultimately allow them to provide assurance to senior management and boards of directors on compliance practices within your organisation.
Features and Benefits
This engaging and authoritative eLearning module is delivered in succinct and impactful "micro learning" style. The course uses high-quality animation and selective interactions to drive awareness of key security issues and to help develop the behaviours for improved security within the business.
This eLearning has been developed by leading security experts OutThink and forms part of their extensive series of security-based training (covering a wide range of related topics) which help staff to be informed and vigilant. Undertaking this training will help staff to keep your company safe; protect your resources, reputation and data; and assist with your legal compliance.
Audience
All Staff