From needs to project. Part A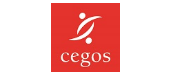 Introduction
A project represents all of the actions that need to be taken to respond to predefined needs within set deadlines. These needs are often expressed by several individuals, both inside and outside the company. It's not always easy to express their differing expectations explicitly. As a project manager, your added value is in your ability to translate these needs into a concrete project.
Module Objectives
By the end of this module, you will know how to:
Formulate the project need through a structured approach using specific tools.
You will learn how to involve the relevant stakeholders to define the needs.
Module Program
Mastering the five stages of the needs definition process.
Identifying the project stakeholders.
Mobilizing the appropriate individuals to define the needs.
Identifying the appropriate level of effort and obtaining official approval.
Key Advantages
The needs definition process is addressed through a fun case study, allowing you to learn about the key phases step-by-step.
The explanatory videos, interactive activities and quizzes will help you transfer what you have learned to your day-to-day context.
A model set of functional specifications will allow you to project easily to your own situation.
Target Audiences
Experienced project managers or project directors. Operations managers in charge of projects.
Progression
This is one of two learning modules on this topic. On completion it its recommended that you progress to Part B.