Freedom of Information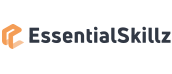 Introduction
This Freedom of Information eLearning course explains the main features of the Freedom of Information Act (FOIA). The course covers how Freedom of Information (FOI) requests can be made, how Public Authorities should handle requests and how they can comply with the requirement to proactively publish information.
Lesson 1: Overview
FOIA is designed to encourage a culture of openness and transparency in government and the public sector.
Openness and transparency help to increase public trust in government, benefiting both the general public and the PAs.
FOIA is overseen by the ICO.
PAs are obliged to release information requested unless there is a good reason not to, and all requesters must be treated equally.
Lesson 2: Information requests
PAs must handle FOI requests neutrally and in a timely fashion.
While the spirit of FOIA is to promote openness and transparency, there are a number of acceptable reasons for a request to be denied.
The ICO can intervene in cases of dispute between requester and PA. Both parties have the right to appeal decisions made by the ICO.
Lesson 3: Publication schemes
FOIA encourages PAs to proactively and routinely publish information.
PAs should follow the ICO?s publication scheme and definition documents to ensure compliance.
Information not available through the PA?s publication scheme should be requested via a FOI request.
Is it for me?
A course designed to outline the key provisions of the Freedom of Information Act and how it applies to Public Authorities.
Course Objectives:
Once the 45 minute course has been completed, users are required to take a final test consisting of 10 questions. The final test has a minimum pass rate requirement of 70%.