Freedom of Information (Scotland) (Refresher)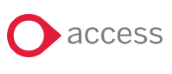 Overview
Exploring what 'freedom of information' is in Scotland and why it is so important this Module examines freedom of information legislation and illustrates how it can impact a public authority.
Objectives
At the end of the course, trainees will be able to:
Understand what is meant by Freedom of Information in the Scotland.
Understand your rights as a consumer and the responsibilities of public authorities.
Recognise the legislation is in place to enforce the Acts and any exemptions which apply.