Framework for Assessments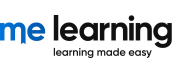 Overview
Use of the assessment framework provides evidence to help, guide and inform judgements about children's welfare and safety from the first point of contact, through the processes of assessment, planning and review.
Audience
This 'Framework for the Assessment for Children and their Families' course is intended for staff who fall into the following staff groups: Group 3: Members of the workforce who work predominantly with children, young people and/or their parents/carers and who could potentially contribute to assessing, planning, intervening and reviewing the needs of a child and parenting capacity where there are safeguarding concerns. This includes: youth workers, probation staff, sports club welfare officers, those working with adults in, for example, learning disability, alcohol and drug misuse services, those working in community play schemes Group 4: Members of the workforce who make onward safeguarding referrals to the police and Children's Social Care This includes: managers, professional advisors; practice supervisors, named / designated senior professionals. Group 5: Members of the workforce who have particular responsibilities in relation to undertaking section 47 enquiries, including professionals police and children's social care; those who work with complex cases and social work staff responsible for co-ordinating assessments of children in need
About this course
All people who work with children, young people and their families should be aware of the Assessment Framework and understand what it might mean for them. The course contains additional resource materials, useful links and a refresher guide.
Objectives
This course will enable you to:
Know the important principles that underpin the framework for the Assessment for Children and their Families
Know who should use the Framework and why
Know what is required to assess children's needs
Learn about the 'Domains' and 'Dimensions' of the Framework
Content
Here are a few of the topics covered in this course:
Legal context | Who should use the assessment framework? | What is the purpose of the assessment framework | Evidence | Child-centred | Framework triangle | Child development | Disability | Assessing developmental needs | Parenting capacity | Caregivers and the dimensions of parenting capacity | Family and environmental factors | Relationships between parents / caregivers | Multiple caregivers