Fostering and maintaining motivation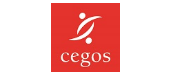 Introduction
Managers are always trying to find ways to motivate or remotivate coworkers. Motivated coworkers generate value-added and take initiatives which enable you to satisfy customer expectations.
But can we be sure that this is due to motivation? Sometimes, other factors are involved, e.g. satisfaction, commitment or solidarity.
To be able to foster and sustain motivation, managers must understand how it works, use the right drivers and take appropriate action.
Module Objectives
By the end of this module, you will know how to:
Mobilize your team's individual energy to boost collective performance.
You will be able to identify your coworkers' motivational drivers and take appropriate action to keep them motivated.
You will be able to delegate effectively and in a motivating way.
Module Program
Understanding motivation.
Using the right motivational drivers.
Delegating and motivating.
Key Advantages
Practical tools to keep coworkers motivated.
An analysis method to identify individual motivational drivers.
Target Audiences
Any manager who wants to acquire the basics of management.
Prerequisites
No prerequisites.