Food Safety and Hygiene Essentials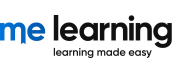 Overview
Whether you work in food preparation, handling or serving; it is essential that you understand the principles of basic food safety and hygiene. This Food Safety and Hygiene Essentials course breaks down the key components to food hazards, food poisoning, food contamination, personal hygiene and food preparation and storage, via a short and accessible course. After completing this course, learners will have a basic understanding of the essential principles to food safety and hygiene. For those wishing for a more detailed and comprehensive understanding, we recommend you take our Food Safety and Hygiene Level 2 course.
Audience
It is essential that anyone coming into contact with food has a basic level of food safety and hygiene understanding, in order to protect themselves, and others they work with or care for. Industries include:
Employed or self employed
Restaurants and hotels
Fast food outlets and takeaways
Cafes and bars
Kitchens
Catering in hospitals, schools and colleges
Education
Retail
Offices
Health and Social Care staff
About this course
The course complies with Food Hygiene Regulations 2006, and will help you or your staff to gain a basic level of food safety and hygiene understanding.
Objectives
In this course you will learn:
Storing food
Preparing food
Serving food
Ensuring good personal hygiene
Content
This course is uses interactive screens, and thought-provoking questions designed to keep the learner engaged all the way through the course. This short course features a series of ten quiz questions to test the learner's understanding.