Food Safety Refresher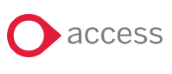 Overview
Food Safety is vitally important for keeping food safe during the production, processing, preparation, delivery, and storage through to consumption.
It is the responsibility of all involved to ensure its kept free from contamination and remains fit for consumption.
If you are employed in the food industry you must be aware of the relevant law and how to maintain the correct levels of cleanliness.
This refresher course is suitable for any employees or employers in the food industry who need to refresh their knowledge of food safety best practice. This course aims to refresh your knowledge of the factors that influence food safety and the measures you can use to keep food and consumers safe.
Objectives
At the end of the course, trainees will:
Cover what is meant by food safety and provide annual statistics illustrating the importance of good Food Safety practices.
Cover cover workplace food safety standards and contamination hazard types in the context of the Farm-to-Fork lifecycle.
Cover we'll cover hand hygiene, appropriate use of protective equipment and your duties for reporting sickness.
Cover the importance of controlling food temperature, the 'clean as you go' principle for maintaining workplace cleanliness and good housekeeping measures for food handling areas.