Food Safety Online Level 2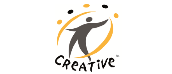 What is it?
This training includes 12 fun interactive modules of e-learning following the RSPH Level 1 & 2 awards in Food Safety in Catering leading to a nationally recognized certificate on successful completion.
Who is it suitable for?
Employees with responsibility for storing, preparing, cooking or serving food safely.
Features of the course:
Fully interactive course with specially designed games to aid the learning
Specially commissioned artwork
A Final Assessment of 30 randomly chosen questions
Voiceovers
Secure Management system (LMS)
Web based or standalone versions
Course content:
Food contamination and illness
Bacteria
Bacterial growth
The Law, the EHO and Hygiene Ratings
Allergens and First Aid
Purchase to storage
Food safety systems and HACCP
Safe food preparation
Personal hygiene
Cleaning and pest control
Kitchen design
Final assessment