Food Safety: Level 3 (Retail)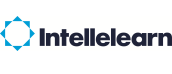 Overview
This Local Authority Approved Food Hygiene Level 3 course is essential for any manager or supervisor in a food retail establishment. All managers have an important role to play in promoting food safety in the workplace, encouraging other staff members to follow good food hygiene practices and contributing towards the business' food safety management system.
This Food Hygiene Level 3 course is divided into 14 easy to follow interactive modules and includes a multiple choice test at the end:
Introduction to Supervising Food Safety
Food Safety Legislation
Food Contamination
Controlling Contamination
Micro-Organisms, Food Poisoning and Viruses
Non-Bacterial Food Poisoning
Temperature Control
Checking, Verifying and Recording Temperatures
Waste, Cleaning and Disinfection
Pest Control
Personal Hygiene
Training Staff
Implementing a Food Safety Management System
Training Staff
Aims of the Training Course:
By the end of this Food Hygiene course learners will:
Categorise food into four distinct food groups
Have knowledge of the way that bacteria can affect food and make it unfit for consumption, plus know how to control the risk
Limit allergens from contaminating food
Understand the basics of personal hygiene and why it is important
Identify what is required from a food premises in order for it to be food safe
Effectively clean equipment and the premises in order to stop bacterial growth and cross-contamination
Explain the basics of a HACCP food safety management system and recognise the relevance of auditing and inspection
Understand different ways in which food can be cooked, reheated or held
Have awareness of the relevant food safety legislation and how it can be complied with
Be able to state the safe temperatures for cooking, chilling and freezing food and understand how to take temperature readings.
Know what the law requires in regards to personal hygiene when working in a food retail premises.
Our courses are fully interactive to ensure the learner remains entertained and engaged. Our course:
Local Authority Approved
Stop-Start technology meaning you learn at your convenience
All device compliant so you can use laptop-tablet-smartphone
Matches RSPH and CIEH level 3 syllabus
Accredited by both the CPD and by iirsm
Approximate duration: 12-16 hours
Duration:
Approximately 12-16 Hours to complete. As an e-learning course you can complete this training in convenient stages. .
Who Should Take This Course?
This Level 3 Food Hygiene in Retail course is suitable for managers and supervisors in all types of food and drink retail establishments.
The course is also designed for people wanting to move into supervisory management and the skills and knowledge that the learner will gain will enable them to work confidently, competently and safely in the food retail sector.
Test:
Once you have completed all of the online course you will be able to take the multiple choice test. The test consists of 10 multiple choice questions with a pass mark of 80%.