Food Safety Level 2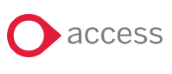 Overview
This module will focus on the importance of food safety, your obligation to maintain a high standard of personal hygiene and wear appropriate protective equipment. You will look at the importance of effective and regular waste disposal and what contamination and cross-contamination is as well as how to prevent contamination. You will also focus on the basic rules of safe food storage and how you can avoid and prevent pest infestations.
Objectives
At the end of the course, trainees will be able to:
Appreciate the importance of food safety and hygiene
Identify the main causes of food poisoning and allergies, including high-risk foods
Store and prepare food correctly to maintain safety
Be aware of the importance of temperature in maintaining food safety
Maintain your personal hygiene when handling or preparing food
Adopt effective cleaning routines and arrange your working environment to maintain safety
Take appropriate action to prevent pest infestation.