Food Hygiene Awareness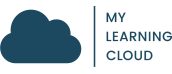 Course Overview
What are the main concerns around food safety? What are the dangers and hazards to avoid?
This course is designed to give you an understanding of the issues and the practical steps you can take to reduce risks as a food preparer or handler.
Course Aims
The aim of this module is that all employees gain a clear understanding of their responsibilities concerning food safety and hygiene.
Course Outcomes
By the end of this e-learning module, you will have an understanding of the following learning outcomes:
The importance of food safety
The consequences of food poisoning
The responsibilities of food handlers
Avoiding the hazards in food preparation
The science of food preparation
How to cook foods safely.