Food Allergy Awareness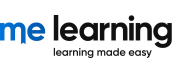 Overview
In this two module course, you will gain the knowledge and skills necessary to navigate the world of food allergies and ensure the safety of individuals with dietary sensitivities. We'll cover a range of essential topics, including understanding food allergies versus intolerances, recognising allergic reactions, identifying high-risk foods, and addressing hidden allergens.
You'll also learn about current regulations for allergen information on packaged and unpackaged foods and discover how to comply with them effectively.
Additionally, we'll delve into best practices for preventing cross-contact and equip you with the tools to prepare for and respond to anaphylaxis.
Course Objectives
Understand what a food allergy is
Recognise how to identify an allergic reaction and distinguish which foods are most likely to cause a reaction
Recognise the dangers of hidden allergens
Differentiate between a food allergy and food intolerance
Recognise and follow current regulations
Follow best practice to avoid cross-contact
Understand how to prepare for, spot, and respond to anaphylaxis
Audience
This food allergy awareness course is aimed at food handlers and anyone working in a role that involves contact with food, or the management of such people. This includes those working in any area of catering or hospitality.