Fluids, nutrition and food safety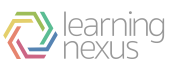 Overview
In this course we consider the importance of a balanced diet, and its significance for those receiving care or support. We also take a look at the very important subject of food safety, which requires us to ensure that the food people eat is not going to cause them harm.
Course Contents:
The importance of good nutrition
The six key nutrients for a healthy diet
The importance of fluids
The Eatwell Guide
Signs and symptoms of poor nutrition and dehydration
Meeting nutritional needs and preferences
Maintaining dignity when eating and drinking
Enabling access to fluids and food
Food safety – types of hazard
Handling, storing and preparing food
Food allergens and allergic reactions
Target Audience
Those working in health and social care requiring an understanding of why a balanced and healthy diet is important, and how to ensure that those for whom they care are provided with such a diet.