Fluids and Nutrition Awareness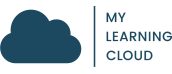 Course Overview
This fluids and nutrition e-learning course has been designed to help you to understand the subject and to support people you are working with. The course is designed to provide health and social care staff with examples of how they can provide adequate hydration and nutrition for people in their care, including, in particular, the very young and older people.
The course will equip learners with the tools to be able to work within recommended processes and to understand the legislative and organisational frameworks that relate to their working environment.
Audience
This e-learning course is aimed at:
Any staff groups, including unpaid and voluntary staff, whose role involves supporting individuals with their routine fluid and nutritional needs.
Staff involved in particular roles such as the provision of intravenous fluids or artificial nutrition will require additional specific training to fulfil their responsibilities.
Course Outcomes
By the end of this e-learning module, you will have an understanding of the following learning outcomes:
To provide the learner with a clear understanding of the legislation regarding the management of fluids and nutrition in health and social care settings.
To provide learners with an understanding of why fluids and nutrition management is essential in health and social care settings.