First Aid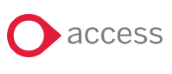 Overview
This course aims to provide the learner with a basic understanding of the knowledge behind the techniques used in emergency first aid situations.
It will introduce resuscitation, recovery position, choking and anaphylaxis. As well as burns, bleeds, broken bones and stroke.
It should be accompanied by face-to-face training and assessment.
Objectives
This training will enable learners to:
Follow the steps to prioritise treatment during a primary survey
Correctly order the steps when carrying out CPR and identify the benefit of using an AED
Correctly order the steps in the recovery position
Identify a choking casualty and select the appropriate first aid response
Identify common triggers for anaphylaxis and match the required medication
Calculate the severity of a burn and list the treatment
Identify treatment for bleeds, broken bones and stroke