First Aid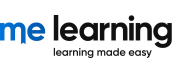 Overview
First aid saves lives and knowing what to do in an emergency can make all the difference. First aid is a simple skill, but it has an incredible impact. This first aid course is suitable for anyone who wants to learn first aid: covering all the major first aid topics and including basic everyday skills to coping with emergencies. In this course, we cover all the major topics for adult first aid, and child and infant first aid. We also look at life saving first aid techniques, like the primary survey for assessing casualties, and look at the role of a first aider.
Audience
This course is suitable for anyone who wants to learn about first aid or who wants to refresh their existing first aid knowledge, including:
Parents and carers
Office workers and public sector staff
Health and social care staff
Public
About this course
This course will teach you about basic first aid for adults, children and infants.
The course is split into nine modules:
First Aid and Adult CPR
Child and Infant CPR
Automated external defibrillator
Choking
The Heart
Bleeding and Burns
Bones
Asthma and Allergies
Epilepsy and Seizures
Objectives
In this course you will learn:
First aid principles
Adult, child and infant CPR
Using an Automatic External Defibrillator (AED)
First aid and choking
First aid for heart attacks and cardiac arrest
How to treat severe bleeding and burns
First aid for fractures
First aid for asthma and allergic reactions
First aid for treating seizures and epilepsy
Content
Here are some of the topics covered in the modules:
What is the role of a first aider; The principles of first aid; What CPR is and how to use it on adults, children and infants; Using an AED; How to treat choking; First aid for heart attacks; First aid for cardiac arrests; How to treat bleeding and burns; How to administer first aid for fractures; Treating an allergic reaction; First aid for asthma attacks; First aid for seizures; First aid for epilepsy