First Aid in the Workplace (Employees)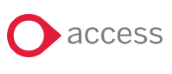 Overview
First Aid is essential for the immediate treatments of accidents before help from the emergency services arrive. Taking this course could really mean the difference between life and death and help minimise the severity of an injury.
Objectives
At the end of the course, trainees will be able to:
Appreciate the importance of first aid at work
Recognise the legal obligations and minimum provisions with respect to first aid
Identify the correct steps when responding to an accident, incident or injury
Take appropriate action in response to accidents and emergencies at work.