First Aid Refresher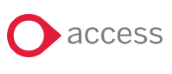 Overview
Workers in all occupations and industries are exposed to a wide variety of accident and injury risks.
Employers have responsibilities to minimise the risk of accidents in the workplace, but the fact is that injuries happen every day.
Your colleagues could rely on you to respond in an emergency, either through direct action, or by recognising life-threating signs.
This refresher course is beneficial and essential for everyone within your organisation, as every workplace is at risk of fire.This refresher course aims to show you how to respond in an emergency and provide guidance on how to treat the range of injuries you may encounter.
Objectives
At the end of the course, trainees will:
Cover the importance of First Aid in the workplace in the context of annual emergency statistics.
Cover what the minimum provisions for First Aid should be in your workplace and the items commonly included in a First Aid box.
Cover the steps you should take to assess any accident situation you may encounter, including when and how to use the Recovery Position, Cardiopulmonary Resuscitation (CPR) and abdominal thrusts.
Cover the common workplace injury types and how to treat them.