Firefox 21 - Introduction and Navigation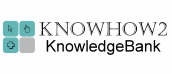 About the course
The Firefox 21 - Introduction and Navigation course takes you though Internet Concepts and Firefox Basics. You will also learn how to use Online Help Support, Surf the Internet, Bookmarks and the History List.
Modules
There are 5 modules in this course
Internet Concepts
Firefox Basics
Online Help Support
Surfing the Internet
Bookmarks and History List
Course features
Simulation training replicates the software you are learning providing a realistic learning experience.
Learn how to perform tasks at your own pace and interactively by following easy step-by-step actions.
Reinforce your knowledge at the end of each lesson by completing interactive and multiple choice quiz questions.
Assess your skills at any time by undertaking the Course Test.
Lessons can be completed within 30 minutes so training can be undertaken in "bite" size pieces.
Bookmarking allows you to learn in multiple training sessions.
Course navigation features allow you to jump directly to specific topics of interest quickly and easily.
Designed for people who require initial and refresher training activities.
Available on-line 24 hours a day.
Version for Mobile Devices.
Review course content with eBooks
You'll have access to this course for six months from the date of purchase – giving you plenty of time to finish your course.
Course Topics
Introducing Firefox 21Internet Concepts
Distinguish Internet Components;
Understand Internet Services;
Identify the Internet and WWW;
Understand the use of Search Engines;
Recognise the Use of Encryption;
Identify Digital Certificates;
Recognise the Use of Firewalls;
Understand Virus Protection;
Identify Cookies;
Firefox Basics
Open and Close Firefox;
Open Pages in a New Window;
Use the Location Bar;
Use Reload and Stop Loading Buttons;
Add Websites to the Bookmarks Toolbar;
Change the Home Page;
Specify Privacy Settings;
Clear the History List;
Apply Parental Controls;
Online Help Support
Open Online Help;
Read Term Definitions;
Navigate Help Pages;
Search Help Topics;
Print Help Pages;
Close the Help Page;
Surfing the Internet
Open Websites;
Activate Hyperlinks;
Navigate Using the Keyboard;
Open New Tabs in the Browser;
Change the Tab Location;
Use the Location Bar List;
Open Multiple Web Browsers;
Create and Remove App Tabs;
Complete Web Forms;
Bookmarks and History List
Bookmark Websites;
View the Bookmarks List;
Add Links to the Bookmarks List;
Organise Bookmarks;
Rename Bookmarks;
Delete Bookmarks;
Move and Copy Bookmarks;
Open the History List;
View the Browsing History;