Fire Safety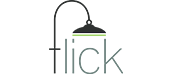 Overview
This RoSPA-accredited, level-2, e-learning is suitable for anyone who is required to know and understand their fire safety rights and responsibilities as a member of an organisation.
The course includes optional voiceover recorded by a professional actor and culminates with an assessment. It is specifically designed to teach learners everything from the basics of fire safety, knowing how to respond and tackle fires and also covers the specifics such as the P.A.S.S technique and fire safety laws.
Our fire safety training can be completed as a standalone course or as part of the full fire safety training course for managers.
Law & Legislation
This course covers key points from:
The Regulatory Reform (Fire Safety) Order 2005
Course Content
Introduction - Most common causes, locations, times, and dangers of fire, your rights and responsibilities.
What is Fire - The fire triangle, the 6 classes of fire and 5 types of extinguisher, what to use when.
Fire Hazards - Common hazards - common sources of ignition, common sources of fuel, reporting fire hazards.
The Nature of Fire - What smoke is and how it can harm you, 4 main ways that fire can spread, how quickly can fire spread.
Preventing Fire - Managing fire hazards to reduce risks, controlling sources of ignition and controlling sources of fuel, the 5 types of fire safety sign.
Controlling Fire - Fire extinguishers types reminder, how to use an extinguisher, the P.A.S.S. technique, fixed fire protection systems – active and passive.
In the Event of Fire - Human behaviour, raising the alarm, responding to a fire alarm, tackling fire, backdrafts. Fundamental rules and procedure for exit.
The Law - Regulatory Reform (Fire Safety) Order 2005 – who is responsible, duties of the responsible person, what premises are covered, shared premises, fire risk assessments.