Fire Safety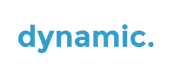 Overview
Everyone has a responsibility to be aware of fire safety. Your actions can have a major impact not only on your own safety, but also the safety of your colleagues and any visitors to your premises.
What's included in this course?
The module covers the following areas:
How fires start and spread.
The precautions that you can take to reduce the risk.
What you need to do in the event of a fire.