Fire Safety for Wardens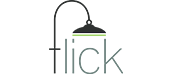 Overview
This RoSPA-accredited, level-2, e-learning course is suitable for anyone who is required to know and understand their fire safety rights and responsibilities as a member of an organisation and holds the position of fire warden within the organisation.
The course includes optional voiceover recorded by a professional actor and culminates with an assessment. It is specifically designed to teach learners about a fire warden's proactive and reactive responsibilities, including how to conduct fire drills and what needs to be done in the event of a fire.
Our fire safety training course for fire wardens can be completed as a standalone course or as part of the full fire safety training course for managers.
Law & Legislation
This course covers key points from:
The Regulatory Reform (Fire Safety) Order 2005
Course Content
Fire Wardens - Proactive Duties - The difference between fire marshals and fire wardens, definition and proactive duties of a fire warden, how to conduct a fire drill – before, during and after.
Fire Wardens - Reactive Duties - What needs to be done in the event of, and after, a fire. Fighting fires, raising the alarm, evacuation, roll calls and reporting to the fire service. After a fire or a near miss.