Fire Safety Essentials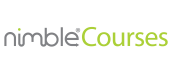 Summary
The risk of fire and the resulting threat to human life is very real. You will no doubt be aware of the devastating consequences fire can have, but do you know how to prevent fires and what to do in the event of a fire?
This course aims to change the way you think about fire. It will help you to recognise and reduce fire hazards in your workplace, and will explain what you need to do in the unlikely event of a fire.
The risks of a fire occurring is lowered by having knowledgeable staff.
Objectives
After completing this course, learners will be able to:
Understand employers' responsibilities under fire safety laws
Prevent fires by using the fire triangle theory
Recognise fire safety equipment and signs and know what to do with them
Recognise the need to periodically check fire safety procedures for updates
Carry out the fire safety procedures that are in place in your organisation
Topics
Topics explored in this course:
Fire theory
Fire procedures
Fire equipment
Fire signs
Audience
Employers and employees from all levels of the organisation
Course duration
35 minutes