Fire Safety Awareness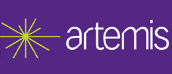 Description
This is an introduction to fire safety. It gives advice on how to avoid fires and how to ensure people's safety if a fire does start.
Audience
Everybody working in non-residential settings
Objectives
By the end of this course you should be able to:
Explain how a fire starts;
Identify sources of ignition, fuel and oxygen;
Understand the risks of a fire occurring;
List the risks of a fire to people;
Reduce and remove fire hazards (prevention);
Dentify the signs and notices used for fire safety;
Explain the steps to be taken when a fire starts;
List the types of fire extinguisher.
Duration
Estimated learning time: 45 minutes.