Fire Safety Awareness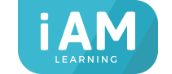 Overview
"When a fire starts to burn, there's a lesson you must learn. Something, something, then you'll see, you'll avoid catastrophe". So sang Homer Simpson- and it didn't really work out for him without the intervention of all his friends. This course is designed to help you fill in those blanks without a silly song.
Inside, you'll find out how to recognize potential fire hazards in the workplace, the essential steps to take in the event of a fire, and all about extinguishers, evacuation maps and fire-related equipment. There's also great content around regulatory information and the roles and responsibilities of a fire warden. Basically, we're going to make sure that the only way you're going to get hot and bothered is on your holidays. ideal.
By the end of this course, you'll be able to:
Describe an emergency escape plan, including location of fire doors and safety information
Identify the different types of fire safety equipment and how to use it
Explain how to reduce the risk of hazardous substances in the workplace
Describe the regulations in place to keep you safe
Recognize the roles and responsibilities of a fire warden
Why take this course?
If you're earmarked to be a fire warden, or designated a 'responsible person' by your manager, this course will be very useful. But we all should learn this stuff, because your life, and the lives of your colleagues are at stake. Best to learn about fire safety to keep everyone safe, and become the quiet hero you were always meant to be.