Fire Safety Awareness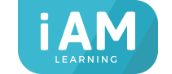 Overview
Let's be honest, most people have painful memories from their school days. The embarrassment, the heartbreaks, the terrible haircuts. Thankfully, those days are over. Learners want to get straight to the point and that?s why this course has been condensed into engaging, manageable chunks that you can take now, on the bus or wherever, via mobile or desktop. Our courses provide learners with important knowledge, information and confidence to do their jobs in a safe, healthy and sustainable way that meets IOSH approved standards
"When a fire starts to burn, there?' a lesson you must learn. Something, something, then you'll see, you'll avoid catastrophe?. So sang Homer Simpson - and it didn't really work out for him without the intervention of all his friends. This course is designed to help you fill in those blanks, teaching you to recognise potential fire hazards in the workplace, and making sure that you clearly know what to do in a fire-related emergency. Basically, the only way you're going to get burnt is on your jollies in Magaluf - ideal.
Who should take this course
Ideally, everyone, but you'll get the most use out of it if you're earmarked to be a fire warden or designated to become a 'responsible person' by your management. Go you!
Why should I take this course
Isn't it obvious? Fact is, if there's a fire, the lives of yourself and your colleagues are at stake. Not to mention the company you work for probably won't operate at peak efficiency without a building, right? Best to learn some stuff and keep everyone safe, you utter hero.
What does the course cover
Essential steps to take upon discovering a fire in the workplace
The elements of a safe evacuation
Alarm systems and how they work
Fire action notices and evacuation maps - what's on them?
Emergency exits and escape routes
Assembly points
Your workplace: Fire roles and responsibilities
Regulatory information
The fire triangle and examples of sources
Smoke - the silent killer
Fire-fighting equipment and how to use it
Hazardous substances and how to reduce their risk in the workplace
Fire hazards and how to spot them
Summary/Quiz