Fighting Fraud in Local Government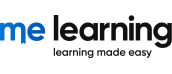 Overview
Fraud causes organisations both reputational and financial problems. This e-learning course introduces the issue of fraud in local government, covering how to recognise fraud, how to tackle it, and how to prevent it.
About this course
Fraud is a significant issue for local government, and staff at all levels can benefit from being aware of how it occurs, and their responsibilities in this area.
This course provides a clear introduction to types of corporate fraud commonly experienced in local government, such as procurement, housing tenancy, and payroll fraud.
It describes how to spot the signs of fraud and fraudsters, what staff should do if they suspect fraud, and the responsibilities of management in local authorities.
On completion of the course you will automatically get a certificate with your name, the CPD hours earned, the date and learning objectives covered. You'll also have access to additional resource materials, useful links and a refresher guide.
Audience
This course provides an introduction to the issue of fraud to local government staff at all levels.
Objectives
Once you've completed this course, you'll have a knowledge of:
The critical elements of an anti-fraud culture
The top six types of corporate fraud
Other significant and emerging fraud risks
How to spot the signs of fraud, and how to respond
How some local authorities are tackling fraud
The importance of internal and national collaboration