Female Genital Mutilation (FGM)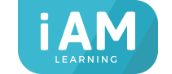 Overview
f you're a teacher, have you ever noticed whether a girl seems different after a long absence from school? Maybe they're more withdrawn and have difficulty walking? Perhaps you work or volunteer with girls in another field and have heard them talking about 'becoming a woman soon'? Or that they're 'being prepared for marriage'?
These instances could be signs that a girl has either suffered from, or is at risk of undergoing, FGM. Also known as 'cutting' or 'female circumcision', female genital mutilation is when a female's genitals are intentionally altered or removed for non-medical reasons. FGM is incredibly harmful. It is illegal in the UK and considered to be child abuse.
Outline Learning Objectives:
This course will aim to help you demonstrate safeguarding procedures to protect vulnerable girls. Upon completing the course, you'll be able to:
Explain FGM and the physical and mental health impacts
Identify female children and teenagers who are at risk
Why Should I take this course?
This course is suitable for health professionals and anyone who works or volunteers with female children and teenagers. It will help you to understand the serious effects of FGM and how to safeguard the physical and emotional well-being of girls at risk.