Falls Awareness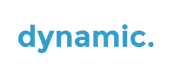 Overview
Did you know that:
Approximately 30% of people aged 65 and over will fall at least once a year.
For those aged 80 and over, its 50%.
Falls are the number one reason that people are taken to A&E.
What's included in this course?
By the end of this module, you will be able to:
Give examples of the consequences of injuries caused by falls.
Recall different fall risk factors.
Recognise fall risk factors in your organisation and recommend or implement appropriate measures to reduce or prevent them.
Locate additional guidance on fall prevention, from official professional bodies.