FGM (Female Genital Mutilation)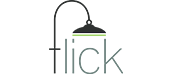 Overview
This CPD-certified, level-2 e-learning course is suitable for anyone working with children, young people and adults, provides learners with a better understanding of what FGM is and offers sector specific guidance.
The course includes optional voiceover recorded by a professional actor and culminates with an assessment. It is specifically designed to give learners a better understanding of what FGM is, what signs to look out for and what actions to take.
Law & Legislation
This course covers key points from:
The Female Genital Mutilation Act 2003, The Serious Crime Act 2015
Working Together to Safeguard Children (2015) in England
Safeguarding Children: Working Together Under the Children Act 2004 in Wales
The Children Act 1989
The UK nationals of permanent UK residents Act 2003
Course Content
What, Why and Where - Definition of FGM, who performs it, the consequences of it, why is it done? Where is it carried out and how prevalent is it?
Types and Forms - The four types of FGM, the immediate and longer term effects, emotional and psychological consequences.
Signs and Indicators - How girls are subjected to FGM in the UK, who is at risk, where is it happening in the UK? How to identify those at risk, possible warning signs that FGM may be about to take place, and/or has already happened.
Action - What the government is doing, recent legislation, forthcoming legislation. What to do if you're worried about a child under 18, or an adult over 18, talking about FGM, good practice and guidelines for your sector: (select from: health, social care, education or just general).