Eye Protection Training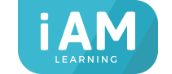 Overview
Eye injuries can be painful and debilitating, causing long-term damage and even sight loss for those who are harmed. Hazards that can lead to eye injuries are often present in our workplaces, so it's important to prioritise eye safety, so nobody gets hurt.
Being able to spot and minimise the risk of eye hazards in the workplace will help you and your colleagues to protect your eyes and eyesight. Luckily, there are different types of eye protection equipment to choose from, which provide different types of protection. Learning about what's available and how it works is important.
This course will aim to help you understand the ins and outs of eye protection in the workplace.
Outline Learning Objectives:
Understand your responsibilities regarding eye protection as an employee or an employer
Identify and minimise the risk of eye hazards to make the work environment safer
Decide if eye protection equipment should be used in common workplace scenarios
Why should I take this course?
Employers and employees all have responsibilities when it comes to eye safety in the workplace and providing and caring for eye protection equipment. This course will help anyone who works in an environment in which eye hazards are present to understand the risks and take steps to minimise them.