Expectant and New Mothers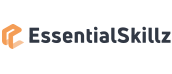 Introduction
The EssentialSkillz New and Expectant Mothers eLearning course explores the potential risks faced by new and expectant mothers in the workplace and the responsibilities of new and expectant mothers and employers to protect their health and safety. It highlights how working conditions that were previously safe may become hazardous to new and expectant mothers.
Course Overview
Employers have a legal responsibilities to ensure the health and safety of their workforce, and to be aware that demands may alter as individual circumstances of their employees change. One area that is protected under law is the health and safety of new and expectant mothers at work, and regulations require employers to re-assess risks in the workplace when they employ any women of childbearing age.
The EssentialSkillz New and Expectant Mothers eLearning course explores the key workplace risks that new and expectant mothers might face ?including prolonged periods of standing, excessive workloads, manual handling, noise, or exposure to biological or chemical agents ?and examines different strategies to manage the risks and alleviate discomfort. It outlines the key legislation that protects new and expectant mothers at work, across the Management of Health and Safety at Work Regulations 1999 (MHSW), the Workplace (Health, Safety and Welfare) Regulations 1992 (the Workplace Regulations), and the Equality Act 2010.
The online course explains the key responsibilities of both the employer and employee, considering topics including leave entitlement for antenatal appointments, maternity and paternity pay, and adoptive leave.
Main Sections within the course:
Main
Overview
Workplace hazards
Health Issues
Test
Target Audience
This course is aimed at those who are pregnant in the workplace and those who have given birth in the previous 6 months and are returning to the workplace.
Course Objectives:
To provide information in relation to entitlements of those employees who are now or who may be in the future, a new or expectant mother.
To highlight specific workplace hazards that affect new and expectant mothers and what to do when a work task poses a risk.
To ensure new and expectant mothers can continue to work comfortably and manage any challenges the workplace may present.