Excel 2021 Beginner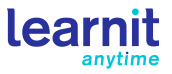 Who it's For:
Beginners - experienced, everyday users looking to sharpen their skills and increase efficiency in Microsoft Excel.
What it is:
Microsoft's spreadsheet application used to clean and organize data.
What You'll Learn:
We start with the basics, showing you the user interface and quick ways to navigate. Once you're comfortable with the software's layout, we quickly move on to calculating data with basic formulas and functions.