Excel 2016 - Migration and new features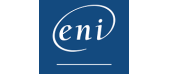 Aim
Discover the new interface and make the most of Excel 2016's new features.
Approach
ENI offers you a unique educational interactivity with practical exercises directly within the applications and with an immediate result analysis, that respects the 4 training steps:
The learner watches a video
The learner carries out the exercise directly within the application
MEDIAplus instantaneously checks the answer
MEDIAplus provides the answer
Target Audience and Prerequisites
Every person needing to use Excel 2016 who has already worked with a previous version.
Course content
Migration towards Office 2016 – Discover the new interface and the main new features
This module includes a video made up of 14 video sequences.
Excel 2016 – Changing versions whilst keeping your previous habits
This module offers interactive training consisting of 53 training videos, 53 exercises and 10 additional resources.
New in 2016: 01 - Basic commands part 1
New in 2016: 01 - Basic commands part 2
New in 2016: 03 - Charts, pictures and other graphics
New in 2016: 04 - Databases and pivot tables
New in 2016: 05 - Advanced commands
Complementary material
Excel 2016 – Reference book