Excel 2016 - Level 7 - Sharing and Validating Data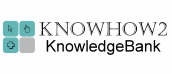 About the course
The Excel 2016 - Sharing and Validating Data course covers topics included in the Microsoft Office Specialist (MOS) exam. You will learn how to add comments and share workbooks. You will also sort data and apply filters, use custom and conditional formats as well as validate data.
Modules
There are 5 modules in this course
Using Comments
Sharing Workbooks
Sorting and Filtering Data
Custom and Conditional Formats
Validating Data
Course features
Simulation training replicates the software you are learning providing a realistic learning experience.
Learn how to perform tasks at your own pace and interactively by following easy step-by-step actions.
Reinforce your knowledge at the end of each lesson by completing interactive and multiple choice quiz questions.
Assess your skills at any time by undertaking the Course Test.
Lessons can be completed within 30 minutes so training can be undertaken in ?bite? size pieces.
Bookmarking allows you to learn in multiple training sessions.
Course navigation features allow you to jump directly to specific topics of interest quickly and easily.
Designed for people who require initial and refresher training activities.
Available on-line 24 hours a day.
Version for Mobile Devices.
Review course content with eBooks
Course Topics
Sharing Workbook DataUsing Comments
Insert New Comments;
Read Comments;
Edit Comments;
Display Comments;
Hide Comments;
Navigate Comments;
Delete Comments;
Sharing Workbooks
Understand Share Options;
Send E-mail Attachments;
Send in PDF or XPS Formats;
Understand Internet Fax;
Share Files on OneDrive;
Organising DataSorting and Filtering Data
Filter Data;
Apply Multiple Search Criteria;
Customise Filters;
Sort with AutoFilters;
Remove Filters;
Sort on Multiple Columns;
Add and Remove Subtotals;
Display Unique Values;
Remove Duplicate Entries.
Numeric and Conditional FormattingCustom and Conditional Formats
Apply Numeric Formats;
Apply Currency Formats;
Apply Accounting Formats;
Create Custom Formats;
Use Conditional Formatting;
Create Formatting Rules;
Display Icon Sets;
Clear Rules;
Use Data Bars;
Data ValidationValidating Data
Use the Data Validation feature;
Set Validation Criteria;
Create Input Messages;
Create Error Alert Messages;
Create Named Ranges;
Create Data Entry Lists;
Enter Data Using Lists.