Excel 2016 - Level 4 - Formatting and Proofing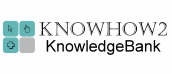 About the course
The Excel 2016 ? Formatting and Proofing course covers topics included in the Microsoft Office Specialist (MOS) exam. You will use AutoFill and Paste options, modify and group worksheets, apply styles and format worksheets. You will also use proofing tools, Flash Fill and record macros.
Modules
There are 7 modules in this course
AutoFill and Paste Options
Modifying Worksheets
Cell and Table Styles
Formatting Worksheets
Applying Themes
Proofing Tools
Flash Fill and Macros
Course features
Simulation training replicates the software you are learning providing a realistic learning experience.
Learn how to perform tasks at your own pace and interactively by following easy step-by-step actions.
Reinforce your knowledge at the end of each lesson by completing interactive and multiple choice quiz questions.
Assess your skills at any time by undertaking the Course Test.
Lessons can be completed within 30 minutes so training can be undertaken in ?bite? size pieces.
Bookmarking allows you to learn in multiple training sessions.
Course navigation features allow you to jump directly to specific topics of interest quickly and easily.
Designed for people who require initial and refresher training activities.
Available on-line 24 hours a day.
Version for Mobile Devices.
Review course content with eBooks.
Course Topics
Creating Cell DataAutoFill and Paste Options
Use AutoFill;
Use Paste Options;
Perform Operations with Paste Special;
Copy Formatting with Paste Special.
Formatting Cells and WorksheetsModifying Worksheets
Hide and Unhide Columns and Rows;
Hide and Unhide Worksheets;
Group Worksheets;
Ungroup Worksheets;
Insert Multiple Rows and Columns;
Move Rows and Columns;
Open New Windows;
Arrange Multiple Windows;
Hide and Unhide Windows.
Cell and Table Styles
Apply and Remove Cell Styles;
Create Custom Cell Styles;
Apply Custom Cell Styles;
Modify Cell Styles;
Apply Table Styles;
Use the Total Row Option;
Name Tables;
Insert Columns and Rows;
Use Quick Analysis Tools.
Formatting Worksheets
Apply and Remove Backgrounds;
Add Header and Footers;
Add Washout Images;
Resize Images;
Change Column Widths;
Change Row Heights;
Transpose Data.
Applying Themes
Apply Themes;
Modify Themes;
Create and Save Custom Themes;
Change the Default Theme.
Proofing and MacrosProofing Tools
Modify Error Checking Settings;
Use the Error Checking Tool;
Spell Check Worksheets;
Use AutoComplete to Enter Data;
Use AutoCorrect;
Work with AutoCalculate.
Flash Fill and Macros
Use Flash Fill;
Understand Macros;
Record Macros;
Assign Shortcut Keys to Macros;
Run Macros;
Add QAT buttons;
Display Shortcut Keys;
Change Button Icons;
Modify Macro Security Settings.