Excel 2016 - Level 2 - Cells and Worksheets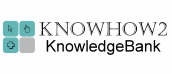 About the course
The Excel 2016 ? Cells and Worksheets course covers topics included in the Microsoft Office Specialist (MOS) exam. You will learn cell selection techniques, how to move and copy data, add and remove cells. You will also search and sort data, format cells and work with multiple worksheets.
Modules
There are 6 modules in this course
Cell Selection Techniques
Moving and Copying Data
Adding and Removing Cells
Searching and Sorting Data
Cell Formatting
Using Multiple Worksheets
Course features
Simulation training replicates the software you are learning providing a realistic learning experience.
Learn how to perform tasks at your own pace and interactively by following easy step-by-step actions.
Reinforce your knowledge at the end of each lesson by completing interactive and multiple choice quiz questions.
Assess your skills at any time by undertaking the Course Test.
Lessons can be completed within 30 minutes so training can be undertaken in "bite" size pieces.
Bookmarking allows you to learn in multiple training sessions.
Course navigation features allow you to jump directly to specific topics of interest quickly and easily.
Designed for people who require initial and refresher training activities.
Available on-line 24 hours a day.
Version for Mobile Devices.
Review course content with eBooks.
Course Topics
Worksheet CellsCell Selection Techniques
Select a Cell;
Select Ranges of Cells;
Select Ranges of Cells;
Select Rows;
De-select Cells;
Select Data Ranges;
Select the Entire Worksheet.
Moving and Copying Data
Understand Cut and Copy;
Move Data in Worksheets;
Move Data Between Worksheets;
Move Data Between Workbooks;
Use the Paste Options Smart Tag;
Copy Data in Worksheets;
Copy Data Between Worksheets;
Copy Data Between Workbooks;
Use the Office Clipboard;
Adding and Removing Cells
Insert Columns and Rows;
Delete Columns and Rows;
Insert Cells;
Delete Cells;
Adjust Column Widths;
Change Row Heights;
Use Undo;
Use Redo;
Delete Cell Content;
Searching and Sorting Data
Use Find and Replace;
Search for Words;
Identify Search Options;
Use Find Next;
Replace Single Occurrences;
Use Replace All;
Sort Data in Columns;
Formatting and Multiple WorksheetsCell Formatting
Change Numeric Formatting;
Modify Fonts and Sizes;
Centre Text Across Columns;
Align Data in Cells;
Wrap Cell Text;
Add Borders;
Apply Text Attributes;
Change Background Colours;
Use Format Painter;
Change Date Formatting;
Clear Data and Formatting;
Using Multiple Worksheets
Use Multiple Worksheets:
Delete Worksheets;
Insert Worksheets;
Move Worksheets;
Copy Worksheets;
Rename Worksheet Tabs;
Apply Colours to Tabs;