Excel 2010 - Mastering the essentials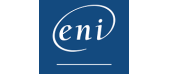 Aim
Discover Excel, master data entry and formula, determine the format and layout of your tables and charts. You will learn how to manage long tables by filtering and sorting and you will be able to synthetize data using pivot tables.
Approach
ENI offers you a unique educational interactivity with practical exercises directly within the applications and with an immediate result analysis, that respects the 4 training steps:
The learner watches a video
The learner carries out the exercise directly within the application
MEDIAplus instantaneously checks the answer
MEDIAplus provides the answer
Target Audience and Prerequisites
Any beginners or users with basic knowledge who wish to master Excel's essential commands. No knowledge of Excel is necessary. The user just needs to be acquainted with using the keyboard and mouse.
Course content
Excel 2010 – Level 1: Essential skills
This module offers interactive training consisting of 45 training videos, 45 exercises and 6 additional resources.
Get started in Excel
Set out your first Excel calculations
Look good with easy formatting
Print an attractive document
Increase your efficiency
Multiple worksheets and various views
Excel 2010 – Level 2: Intermediate skills
This module offers interactive training consisting of 52 training videos, 52 exercises and 4 additional resources.
Move on to more complex tables

Let charts explain your data

Illustrate your data

Database functionality with an Excel table

Create striking charts

See your data from a different angle: pivot tables and charts
Excel 2010 – Level 3: Advanced skills
This module offers interactive training consisting of 40 training videos, 40 exercises and 6 additional resources
Complementary material
Excel 2010 – Reference book