Excel 2010 - Level 2 - Creating Cell Data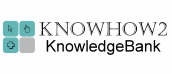 About the course
Excel is an electronic spreadsheet capable of organising, analysing and presenting data. The basic concept is the same as using a paper spreadsheet with a built-in calculator. The advanced features of Excel allow you to manipulate the data easily and then to graphically present it in a number of attractive formats.
This course gives you an introduction to Microsoft Outlook 2010 and takes you through tasks associated with creating cell data. It's compatible with 2010 operating systems.
You'll learn how to
understand the various views available in Excel and their uses
set up various views of a worksheet with different display and print settings by using the 'Custom Views' feature
import text and other objects created with other programmes into a worksheet so you can use Excel's features to modify and analyse the data
create and modify a hyperlink to another file or to a website
understand document properties such as the author, title, subject or keywords that describe a document's content
use the built-in headers and footers in Excel, as well as create your own customised ones
preview worksheets and the options in the 'Page Setup' box that control how worksheet pages are printed
print various components in worksheets, as well as look at different printing options
Modules
There are seven modules in this course:
Excel Views
Using Custom Views
Importing, Exporting and Queries
Working with Hyperlinks
Workbook Properties
Headers, Previewing and Page Setup
Printing Worksheets
Course features
Simulation training replicates the software you are learning providing a realistic learning experience.
Learn how to perform tasks at your own pace and interactively by following easy step-by-step actions.
Reinforce your knowledge at the end of each lesson by completing interactive and multiple choice quiz questions.
Assess your skills at any time by undertaking the Course Test.
Lessons can be completed within 30 minutes so training can be undertaken in ?bite? size pieces.
Bookmarking allows you to learn in multiple training sessions.
Course navigation features allow you to jump directly to specific topics of interest quickly and easily.
Designed for people who require initial and refresher training activities.
Available on-line 24 hours a day.
Version for Mobile Devices.
Review course content with eBooks.