Excel 2010 Advanced - Level 1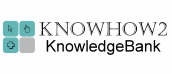 About the course
The Excel 2010 Advanced - Level 1 tutorial takes you through tasks in the Microsoft Expert exam 77-888. This includes using Advanced Chart features, PivotTables and PivotCharts. You will also learn how to create Scenarios, Data Tables and use Goal Seek.
Modules
There are 6 modules in this course
Trendlines and Sparklines
Dual Axes and Chart Templates
PivotTables
PivotCharts
Slicers
Data Analysis Tools
Course features
Simulation training replicates the software you are learning providing a realistic learning experience.
Learn how to perform tasks at your own pace and interactively by following easy step-by-step actions.
Reinforce your knowledge at the end of each lesson by completing interactive and multiple choice quiz questions.
Assess your skills at any time by undertaking the Course Test.
Lessons can be completed within 30 minutes so training can be undertaken in ?bite? size pieces.
Bookmarking allows you to learn in multiple training sessions.
Course navigation features allow you to jump directly to specific topics of interest quickly and easily.
Designed for people who require initial and refresher training activities.
Available on-line 24 hours a day.
You?ll learn how to:
Advanced Chart FeaturesTrendlines and Sparklines
Understand Trendlines;
Add a Trendline to a Data Series;
Format Trendlines;
Remove Trendlines;
Use Trendline Forecasting;
Identify Other Trend Methods;
Add Sparklines;
Remove Sparklines
Dual Axes and Chart Templates
Add a Second Chart Axis;
Change Marker Colours;
Save Chart Templates;
Apply Chart Templates
Apply Templates to Existing Charts.
PivotTables, PivotCharts and SlicersPivotTables
Create PivotTables;
Layout a PivotTable Report;
Arrange a PivotTable;
Update PivotTable Data;
Show Report Filter Pages;
Tailor Fields in a Report;
Use PivotTable Options;
Format PivotTables.
PivotCharts
Create PivotCharts;
Apply Filters to PivotCharts;
Remove Filters;
Switch PivotChart Axes;
Use Quick Layout;
Apply PivotChart Layouts;
Use PivotChart Layout Tools;
Format PivotChart Objects;
Change the Chart Type.
Slicers
Understand Slicers;
Add Slicers;
Set Slicer Options;
Apply Filters on Slicers;
Clear Filters;
Share Slicers;
Connect Slicers.
Data Analysis ToolsData Analysis Tools
Name Variable Cells;
Create Scenarios;
Select Scenario Variables;
Delete Scenarios;
Edit Scenarios;
Create Summary Reports;
Use Data Tables;
Use Goal Seek.