Excel 2003 Intermediate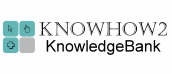 About the course
IT can offer great productivity benefits, if people have the right skills to use the packages available to them. Yet 28% of companies in the UK lack employees with the IT skills to meet their business objectives.
This course will help you unlock the power of Microsoft Excel 2003. Excel is a spreadsheet package that provides the tools to access, process, analyse and display numeric and financial information, accurately and professionally.
This course takes you step by step through the intermediate spreadsheet tasks of Excel 2003.
You'll learn how to
understand the differences between relative and absolute referencing
use the NOW Function and apply the IF Function
identify the functions of a chart and work with the Chart Wizard
create a Pie Chart
add Trendline to a data series and use Trendline forecasting
open and move around a Template and customise a Built-in Template
record, run and edit and assign shortcut keys to a Macro
use techniques for opening, moving between and arranging several workbooks and saving workspace files
create a link between Workbook data
use web tools to save and publish your Excel workbooks as a web page to the internet or a corporate intranet
Modules
There are 16 modules in this course:
Relative and Absolute Referencing
Inserting Functions
Creating and Modifying Charts
Working with Chart Objects
Using Trendlines
Working with Templates
Using Macros
Customising Toolbars and Menus
Excel Options
Saving a Workspace
Linking Workbooks
Outlining
Consolidating Workbooks
Creating Web Pages
Working with Hyperlinks
Sending Worksheets via Email
Course features
Simulation training replicates the software you're learning, providing a realistic learning experience.
Learn how to perform tasks at your own pace and interactively by following easy step-by-step actions.
Reinforce your knowledge at the end of each lesson by completing interactive and multiple choice quiz questions.
Lessons can be completed within 30 minutes so you can do your training in bitesize pieces.
Bookmarking allows you to dip in and out, so you can learn whenever suits you.
Course navigation features allow you to jump directly to specific topics of interest quickly and easily.
Designed for people who require initial and refresher training activities.