Essentials Of Food Hygiene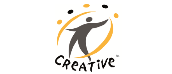 What is it?
This programme includes 4 fun interactive modules of e-learning following The Royal Society for Public Health guidelines leading to nationally recognized certificates on successful completion.
Who is it suitable for?
Any person who handles low risk or wrapped foods only.The law states that all food handlers must be able to demonstrate food safety training commensurate with their duties to a required standard.
Features of the course:
Fully interactive programme with specially designed games and exercises to aid the learning throughout
Specially commissioned artwork
A Final Assessment of 20 questions
Voiceovers throughout
Simple and fun to use ? no special computer skills needed
Secure Management system (LMS) to register and monitor student progress
Available as an online programme
Course content
Introduction to food safety
Food contamination
Personal hygiene
Food preparation