ErgoWize DSE Training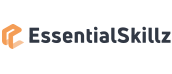 Course Overview
ErgoWize - DSE E-Learning is a 25 minute course that instructs employees in the correct set up and safe use of their computer workstation, desk and chair.
By completing this course organisations and employees will benefit from an increased awareness of DSE related hazards and instruction on how to avoid them.
The new version of this class leading E-Learning includes rich animations (no Flash is used, so it can be used as M-Learning with iPad's and Android tablets), crisp clean graphics and engaging content.
Course Objectives
A comfortable sitting posture
Correct keyboard and mouse techniques
The importance of organising a workstation to suit individual needs
The importance of varying posture throughout the day
Eyestrain prevention and eyesight policy
The correct use of laptops and other mobile devices
The benefit of simple stretching exercises at regular intervals
Benefits to your organisation
Immediately communicate DSE policy to employees
Mitigate potential liability in case of a DSE related claim
Clear audit trail - evidence completion and understanding
DSE E-Learning is a highly cost effective way of training and assessing large numbers of staff
Target Audience
Anyone classified as a "user" under the DSE regulations.