Equality and Diversity - Additional Responsibilities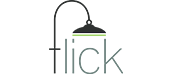 Overview
This CPD-certified, level-2 e-learning course is suitable for managers and anyone with responsibility for equality and diversity within their organisation.
The course includes optional voiceover recorded by a professional actor and culminates with an assessment. It is specifically designed to teach learners how to tackle unconscious bias and covers areas such as; how to write an equality policy, how to monitor your policy and how to respond to complaints.
Our equality & diversity training - additional responsibilities course can be completed as a standalone course or as part of the full equality & diversity training course for managers.
Law & Legislation
This course covers key points from:
Course Content
For Managers and Employers - Step-by-step guide to writing an equality policy, monitoring and communicating your policy, responding to complaints, the public sector equality duty, reasonable adjustments.
Selection and Recruitment - What is discrimination?, tackling unconscious bias, positive action in recruitment.