Equality, Diversity and Inclusion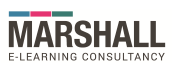 Introduction
This comprehensive course covers all aspects of The Equality Act 2010. Our market leader, 'Diversity in the Workplace' is Marshall's original e-learning course, and remains one of the most widely used courses on the subject today.
It's user-friendly and benefits from real-life scenarios, providing learners with the opportunity to test their understanding at the end of the course. We would not hesitate to recommend this training to any of our clients seeking an overview of the Act."
Your learning outcomes
Introduction to the concepts of diversity, equality & equal opportunities/li>
Explanation of why diversity is important
Overview of legislation (direct and indirect)
The Equality Act
Stereotyping and Prejudice
Bullying and Harassment
Understanding Bias
Legal Liability
Challenging Unacceptable Behaviour
Evaluation and Conclusion
Course duration
45 Minutes - Users have the option to bookmark progress and complete the course in chunks.